The custom logo Corkcicle Whiskey Wedge and custom logo Yeti Lowball are great 'cold drink' gift ideas,  serving different markets. With different approaches to keeping spirits cold, as a gift item, they serve two different recipient types. The look of the product is completely different, and should be take into consideration when choosing as a gift item. Because the Whiskey Wedge does not have dual use to keep liquids hots (they have other products for that), this review compares the two products only as a gift to keep drinks cold.
Whiskey Wedge vs Lowball AESTHETICS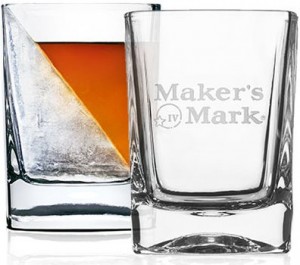 The Yeti lowball is made of the same materials as their other Rambler series products, a highly polished stainless steel, and your company logo can be laser marked, typically black or a shade of grey for optimal results. The Whiskey Wedge is made of glass and your logo is laser etched. It's easy to imagine the Whiskey Wedge in any indoor environment, from boardroom to dining room, and even on the patio.  The lowball doesn't have the same aesthetic panache; Yeti is made for the outdoors, and is the better choice for camping, boating and backyard pool areas, where glass is frowned upon and impractical.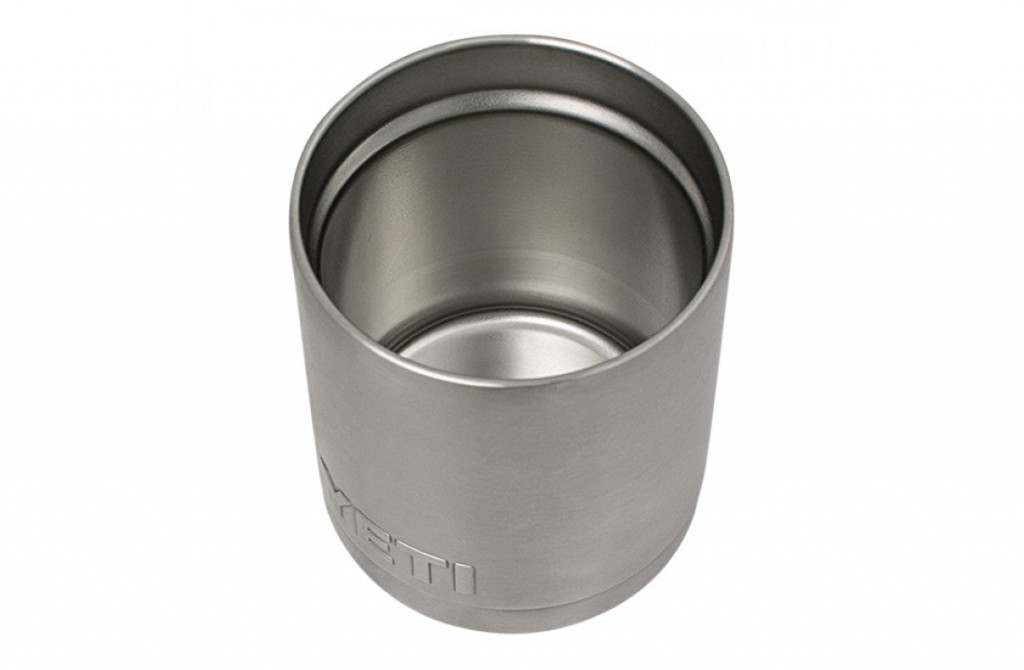 Whiskey Wedge vs Lowball COLD TECHNOLOGY

Yeti relies on the double wall insulation to keep liquids cold, and eliminate outside sweat. Add your ice, add your spirit, and the lowball will keep the ice from melting as fast as a standard cocktail glass.
Corkcicle relies on the reduced ice surface to keep your drink cold and undiluted.
HOW WHISKEY WEDGE WORKS

Place silicone form over glass
Fill glass with water through the hole to fill line
Chill for at least 4 hours in freezer
Remove silicon from glass
Based on the technology,  Yeti user will have some instant dilution of their spirit, while the wedge will produce a less diluted drink, at least in the short term, especially if being used indoors in a controlled temperature.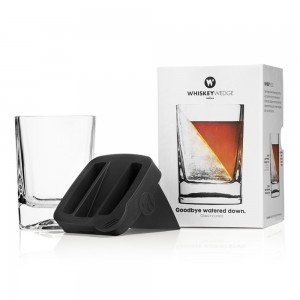 Whiskey Wedge vs Lowball  FUNCTION
With Yeti, just add drink, ice and go. With the Whiskey Wedge, plan ahead.
Whiskey Wedge vs Lowball PRICE
$17.95 retail blank vs $24.99 retail blank. Customization costs are comparable for both products. Quantity discounts are available for Corkcicle, but not Yeti.  Either would make a great executive or incentive gift; giving more than one is advised for senior executives so they can share a cold drink with their friends.
Whiskey Wedge vs Lowball Review Summary

Outdoor or indoor use is the great separator for which product is the best gift idea.  Is the recipient an avid outdoorsmen into hunting, camping, fishing, boating etc?  Or is the recipient  more likely to use at home or work?  Does the recipient drink bourbon, whiskey, scotch, vodka,  tequila or even mixed drinks? If you live somewhere it gets hot, either will get used.