Shop for executive gifts and promotional products online. At CEO promos, most of our products are not online due the wide array of luxe brands. Call 800-CEO-1899 or fill in our contact form for help in selecting the right gift.
Custom Gift  Catalog links:
Or shop at one of our two online stores below:
CEO Promos Spector & Co – A collection of office products, electronic gadgets, and items for business professionals. Notable: Over 400 items can be produced and ready to ship in 48 hours, no extra charge. Look for Union Made and Made in North America categories. Browse and email your requests, no ecommerce checkout. Setup charges waived with minimum order.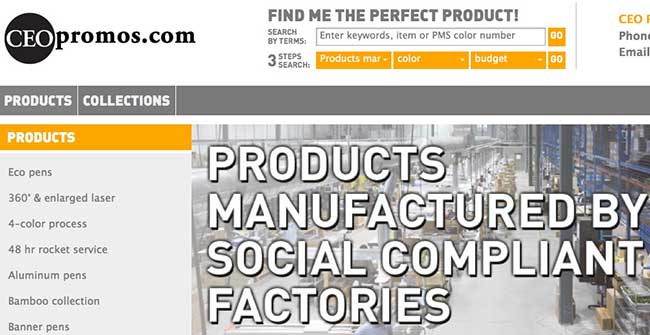 Not just for golf, CEOgolfshop.com includes high quality items for an active lifestyle; individual retail and custom logo promotional products. Online purchase available.