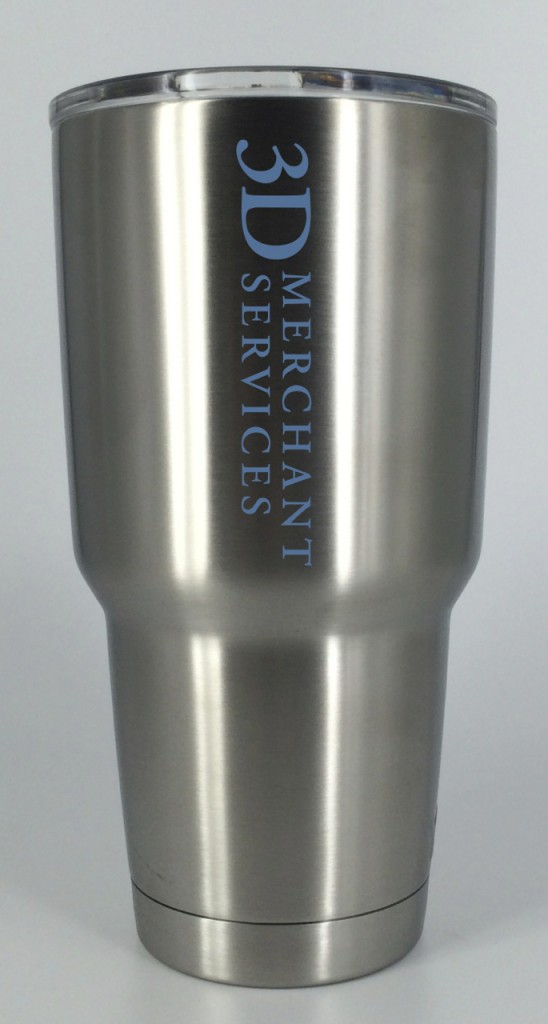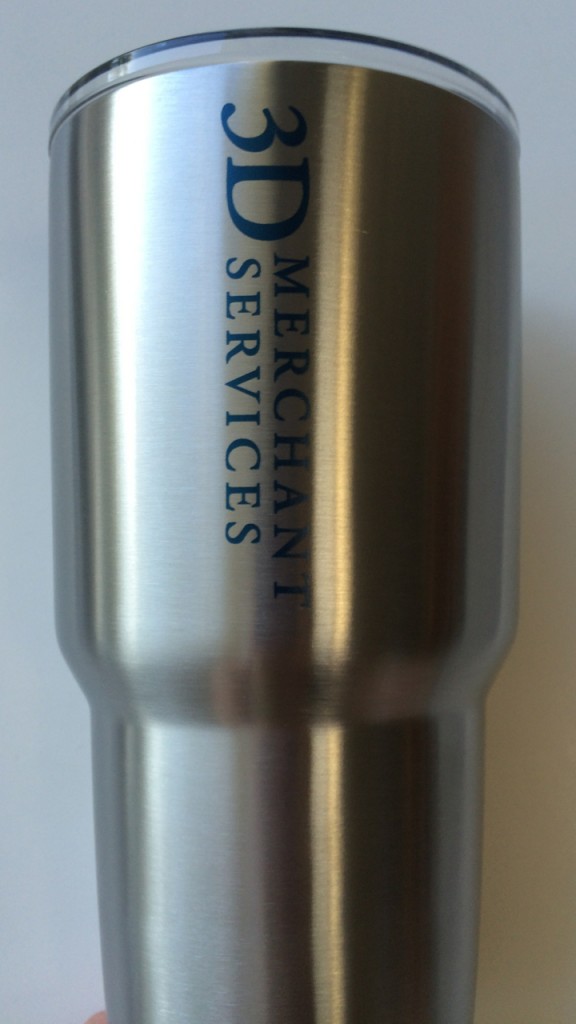 The Yeti images above use one professionally shot Rambler and one shot with an iphone. Due to the product material, it's very difficult to show how the logo looks.  The proof is used to demonstrate position and fit, however, the marking color may vary from PMS specification to better present it.
Can you personalize Yeti ramblers with a logo?  Yes, we can do this.
How are they customized? Is it engraved, screened?
It's not a traditional screen print. We use a laser marking process. Medical, aerospace, telecommunications, electronics and industrial firms  use laser marking where permanent marking is required, such as for serialized parts.
What colors can I print? Specify PMS colors for all art and we'll try to match. It's not possible to match every color, but we can usually get close.
Can I use multiple colors?  We'll need to review art. Complex artwork will incur special set up charges.
Where can you personalize?  Currently we're limited to the upper portion.
Are there size limitations? We recommend no larger than 3.25 inches by 1 inch (as shown horizontally).
Can I print on 2 sides?  Yes, for an additional fee. For example, a company logo on one side and a product logo or slogan on the other side. Or event sponsor logo and event logo.
What type of file is needed?  Vector art.  A transparent logo is required.